If you own a gaming PC, Steam comes as both a blessing and curse. Their legendary sales may empty our wallets, but, at the same time, Steam also allows us to collect a boatload of games on the cheap. (Which we'll get around to playing one day, we swear.) But if Steam isn't offering any specials, and you've got 10 dollars burning a hole in your bank account, what to do? Check out our list of 10 great RPGs on Steam for under 10 dollars, and you'll soon find yourself with a whole lot of game on your hands for the price of your average value meal.
Deus Ex: Game of the Year Edition
This past year saw Deus Ex: Mankind Divided, but this FPS/RPG hybrid series has actually been kicking around for more than 15 years. And if you've enjoyed the two most recent, modernized sequels, why not consider giving the original a shot? While its 2000-era graphics might take some getting used to, it still carries the same level of depth that continues to impress us with its recent installments. Don't be surprised if you fall in love with a game that bowled over PC gamers at the dawn of Y2K. [Steam store link]
Alpha Protocol
While reviews around the game's release weren't all that positive, Alpha Protocol has gone on to become a real cult hit with the RPG crowd. And with good reason: This sci-fi RPG takes the same decision-making hooks from Mass Effect, but makes them much more important. So, if you want to go around being the biggest jerk the future has ever seen, no one's really going to put up with you. While it's a bit rougher than BioWare's sci-fi RPG series, Alpha Protocol still provides a deep RPG experience and plenty of reasons to give it a replay. [Steam store link]
Undertale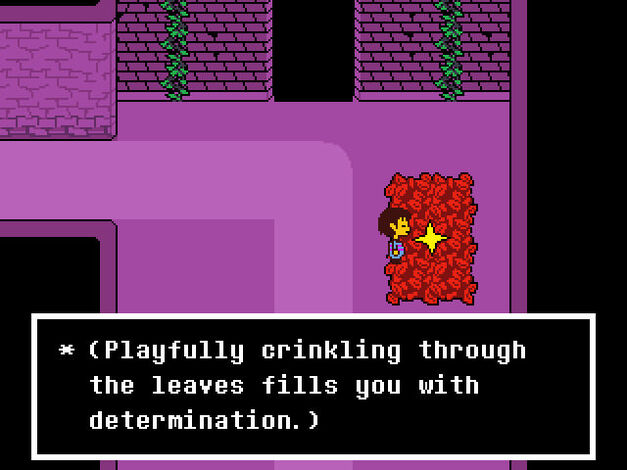 Inspired by the RPG classic EarthBound, Undertale essentially emerged from nowhere in late 2015 and immediately found an audience. This quirky take-off on Nintendo's cult RPG provides a refreshingly short experience with a new, unexpected idea around every corner. And playing through a second time almost feels mandatory, since Undertale plays with past choices and your mind in endlessly inventive ways. With an action-based battle system that never gets stale, Undertale stands as a must-play RPG for anyone looking for something slightly different. [Steam store link]
Every Fallout but Fallout 4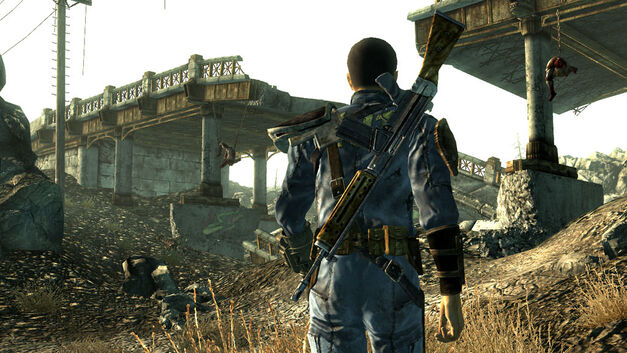 If you're in the mood for Fallout on the cheap, Steam's got you covered. Currently, you can grab every Fallout game to date—outside of 2015's Fallout 4—for 10 dollars or less. Whether you're a veteran of old-school computer RPGs, or a recent fan of the genre, Steam has a Fallout game to match your preferences. And if you've never dipped a toe into this post-apocalyptic RPG series, these massive, deep, and incredibly fun games make for an absolute steal at their current, cheap price. [Steam store link]
Star Wars: Knights of The Old Republic I and II
In an era when the prequels were assaulting the senses of Star Wars fans, Knights of the Old Republic existed as our savior. Think of these Star Wars RPGs as the prototype for what Mass Effect would eventually become: a grand adventure in a sci-fi setting with tons of moral decisions that affect your character and the world around him. Plus, BioWare didn't lean into making Knights of the Old Republic a sorta-shooter as they did with Mass Effect, so if you prefer your RPGs to be more… RPG-y, you're in for a good time. Also, Star Wars! [Steam store link]
The Witcher: Enhanced Edition Director's Cut
The Witcher 3 might have set the world on fire and won just about every award, but I'm willing to bet most of its audience didn't have a chance to play the first two games. (Especially since part one exists only on the PC.) Granted, The Witcher's debut isn't as elegant as 3's masterful open world, but if you dig the vibe and the characters of the series, going back to its roots could make for a worthwhile experience. [Steam store link]
The Bard's Tale
RPG veterans may remember The Bard's Tale for being incredibly complex and entertaining RPGs in an era with few others to speak of. The series received a proper reboot in 2004, and updated its mechanics for the modern age while still keeping its unique identity and sense of humor. And this reboot didn't come from just any old developer. 2004's The Bard's Tale is a product of inXile Entertainment, who would later go on to create ambitious and beloved RPGs like Wasteland 2 and the soon-to-be-released Torment: Tides of Numenera. Plus, you also get the original Bard's Tale trilogy at no additional cost, making this package quite a steal. [Steam store link]
Costume Quest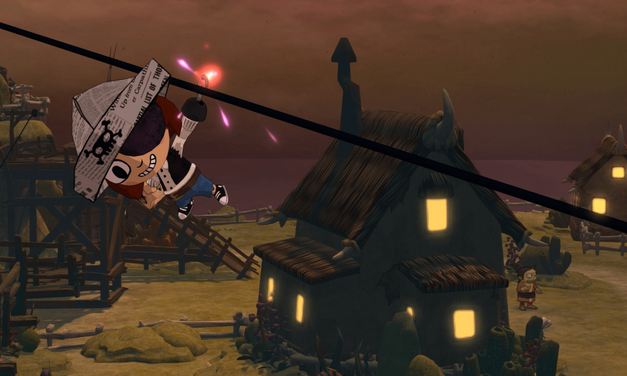 When developer Double Fine backed away from making big, expensive games like Psychonauts and Brutal Legend, Costume Quest came out as one of the best creations of their new direction. Inspired a bit by EarthBound, this short-but-sweet RPG takes place on a single Halloween night, and stars a cast of kids as its protagonists. These elements add up to an extremely charming and funny experience that doesn't overstay its welcome. If you want to pick up a new RPG but don't have a lot of time to spare, Costume Quest stands as an excellent choice. [Steam store link]
Gurumin: A Monstrous Adventure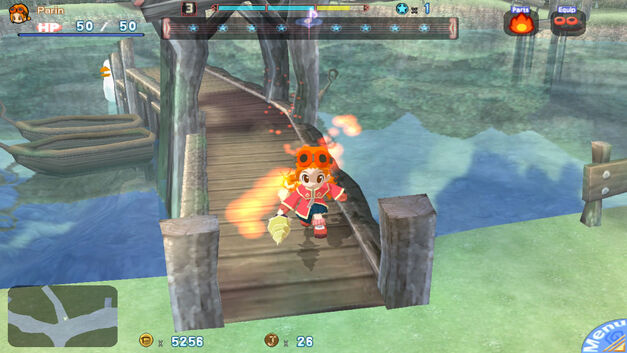 You may not remember Gurumin, but it first came into being as a PSP game before inexplicably being ported to the PC in 2015. Coming from the makers of the legendary series Ys, this cutesy RPG uses an action-based battle system that revolves around matching hats with various outfits to unlock various abilities. Odds are you missed this one when it hit the PSP, meaning there's never been a better time to try its colorful, atypical take on RPG action. [Steam store link]
Dungeon Siege
After Blizzard released Diablo II in 2000, they left players in the lurch for 12 years before making another sequel. (Though this really didn't stop anyone from playing Diablo II to death in the interim.) To fill this gap, Gas Powered Games created Dungeon Siege, which offers a slightly more ambitious take on Diablo's formula. Though there's still the same focus on loot and quests, Dungeon Siege has you taking control of a whole party instead of a lone warrior, making for a much deeper level of customization. [Steam store link]

Bob Mackey is Games Editor at Fandom. Since joining the games press in 2007, he's written for sites like 1UP, Joystiq, The A.V. Club, Gamasutra, USgamer, and many others. He also hosts the weekly podcasts Retronauts and Talking Simpsons. Follow him on Twitter @bobservo.