Smell ya later, 2016! After recounting the best games of last year, it's time to move forward and look to the future. And 2017 looks to be a jam-packed year, with new games, franchises, and even consoles about to launch.
To start the year off right, we pulled together the most promising, hype-worthy games announced so far for 2017. Take a look, starting with a brand new system…
The Nintendo Switch Console
To put it gently, Nintendo didn't have the best of luck with the Wii U. Despite eventually building a worthwhile library of exclusive games, many consumers looked at its gamepad gimmick and lack of killer app and decided to go the other way. In essence, the Nintendo Switch feels like the console the Wii U should have been. It takes the same essential concept—letting you play games on a TV, or a smaller screen—but gives it true portability. And it's got one hell of a killer app with The Legend of Zelda: Breath of the Wild: a massive, open-world take on Nintendo's famous series, and the first true Zelda sequel in over five years. We can't say how well the Switch will be doing a year from now, but Nintendo's certainly getting off on the right foot in 2017. [Bob Mackey]
The Legend of Zelda: Breath of the Wild
Though there were many remakes and portable versions in the last five years, it's been a VERY long time since a new Legend of Zelda came to consoles. Fans have been waiting for The Legend of Zelda: Breath of the Wild to take the adventure series into new, exciting directions. And 2017 is the year it'll finally arrive, both on the aging Wii U and Nintendo's brand new console, Switch. The plot is wrapped in mystery, but Breath of the Wild looks like one of the largest Zelda games ever. Its sprawling world looks like the perfect setting for Link to rediscover the sense of exploration with little guidance found in the NES originator. Get ready for this game to consume your life real soon. [Henry Gilbert]
Persona 5
If anything, Persona fans are patient. The last entry in the series, Persona 4, launched all the way back in 2008—and for the PlayStation 2, no less. Developer Atlus might have missed an entire console generation working on this big, bold sequel, but import reviews (the game launched in Japan months ago) are implying Persona 5 was definitely worth the wait. Essentially, this Persona sequel contains the distilled essence of everything that makes Japanese RPG great, dipped in an incredibly stylish pop aesthetic. In the nearly ten years since we first played Persona 4, Atlus has given us plenty of fighting, dancing, and dungeon-crawling spinoffs, but nothing beats the real thing. [Bob Mackey]
God of War
After a brief time in Valhalla, it looks like Kratos is back in a new setting as the series is ready to reboot on the PlayStation 4. The murderously angry god has left behind the Greek pantheon for something a little more Norse. Sony hasn't shown much of this God of War reboot yet, though we do know that he's become a father in the time since Kratos' last adventure. How will fatherhood change this famously brutal protagonist? And how will his son work both in the story and in gameplay? Here's hoping we find out more soon. [Henry Gilbert]
Uncharted: The Lost Legacy
Uncharted 4: A Thief's End was a lovely, fitting finale to Nathan Drake's adventures, but it wasn't the end of the series. 2017 will see the release of a dedicated, single player DLC chapter titled The Lost Legacy. Set after the main plot of Uncharted 4, you'll play as Chloe, the Australian roughneck who'd previously just been in a supporting role. She's hunting for treasure through a war-torn India, and it looks to be as action-packed as any of Drake's quests. If this is anywhere near as good as The Last of Us: Left Behind, this will be one of the best PSN downloads all year. [Henry Gilbert]
Prey
Forget everything you know about the old Prey, assuming you even remembered it. Bethesda is rebooting it as a science fiction FPS with lots of horror and puzzle-solving. There are unknown enemies, inventing weapons, and even the ability to possess other items. Seriously, in Prey, you can shoot the character's mind into a coffee cup. What other game in 2017 is going to offer that? [Henry Gilbert]
Injustice 2
The Mortal Kombat developers are returning to the Justice League for a new dose of superheroic fighting games. The first entry was a huge hit with gamers and comic fans alike, and Injustice 2 looks to continue that. It sounds like all the folks from the first Injustice are back, alongside newcomers like Supergirl, Atrocitus, and Blue Beetle added to the Injustice 2 roster. Who else could be included? Will we finally get to play as Ambush Bug in a fighting game? That possibility plus the game's unique armor system will ratchet up the interest of any fighting game fan or lover of the DC Universe. [Henry Gilbert]
Horizon Zero Dawn
It's not clear yet if the hype will pay off, but, for now, Horizon Zero Dawn is one of the most anticipated new IPs in quite some time. Developed by Guerilla Games—who previously made the Killzone series for Sony—this new creation looks to be a more Western take on Monster Hunter. Taking place on a planet ruled by beast-like robots, Horizon Zero Dawn tasks players with exploring its large, open world, fighting the robo-beasts that stalk its plains, and crafting various items and weapons from their many parts. It's too early to tell if Guerilla Games nailed the execution, but the premise is definitely a winner. [Bob Mackey]
Mass Effect: Andromeda
It's been awhile since the original Mass Effect trilogy concluded. In 2017, BioWare is ready to return to the series with a new ship, new stars, and new team members to befriend, romance, or many other things -- depending on how your choices go. Mass Effect: Andromeda looks to ditch the galactic war of the last games and replace it with a team of explorers. You'll play as one of a set of twins, journeying to the outer reaches of the galaxy, finding danger and intrigue in equal measure. How has BioWare adjusted the shooter/RPG hybrid for this new console generation? We'll find out this March. [Henry Gilbert]
South Park: The Fractured But Whole
Who would've thought that combining South Park with classic role-playing action would be such a recipe for success? Apparently Matt Stone and Trey Parker did, because they're making a follow-up to South Park: Stick of Truth. This time around, South Park: The Fractured But Whole skewers the glut of comic book movies and TV shows in pop culture today, with the boys taking sides in a civil war over their profitable universes. The game looks as crudely funny as you'd expect, with a ton of clever references to both comic books and fecal matter. [Henry Gilbert]
Spider-Man (Temporary Title?)
Spider-Man is hotter than ever right now, with a brand new movie hitting theaters in July. Not only that, but the Webhead is also getting a brand new, currently unnamed game in 2017 as well! Spider-Man is starring in a PS4-exclusive action game developed by Insomniac, the team behind Ratchet and Clank. After a several lackluster Spider-Man games in the last five years, comic nerds everywhere (including myself) are hoping this takes Spidey back to his gaming glory days. [Henry Gilbert]
The Last of Us Part 2
The Last of Us was a lovely, critically acclaimed game that many figured was a one-off tale of post-apocalyptic exploration. But developer Naughty Dog is ready for another journey with Ellie and Joel. This time Ellie is 19 years old, and on a path of deadly revenge against some unnamed enemies. Looks like this one is going to get bloody, though don't expect to play it all that soon. This PS4 release is Naughty Dog's second big project of 2017, so plan to play it during the fall if at all. [Henry Gilbert]
Cuphead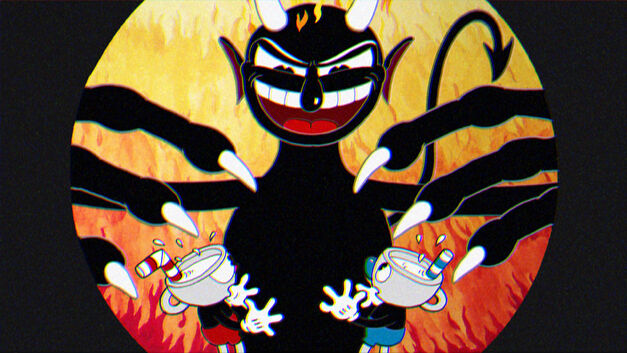 If you've been keeping up with game coverage, Cuphead has seemingly been in the works forever. But since it's going for something no game has ever really done, we've been willing to put up with what's felt like years of delays. In case you've never seen it in action, Cuphead aims to look just like ancient cartoons—specifically, the surrealist 1930s ones created by the Fleischer Brothers and other animation legends. And developer Studio MDHR definitely nailed the look of these old rubber-limbed characters with its amazing art, animations, and backgrounds that look ripped straight out of The Great Depression. Hopefully, by the time it launches this year, Cuphead will play just as good as it looks. [Bob Mackey]
Scalebound [Ed. Note - Cancelled After This Article Was First Published]
In recent years, Platinum Games has had to crank out a handful of licensed games below their normal standard of quality, but thankfully, Scalebound looks like a return to form from the folks who brought us Bayonetta. If you've never played one of director Hideki Kamiya's stylish brawlers, they mix incredibly complex fighting mechanics, over-the-top set pieces, and absolutely ridiculous characters for an experience you won't find anywhere else. And, since Capcom isn't doing much with Devil May Cry—er, DmC—these days, Platinum Games is our last hope. [Bob Mackey]
Red Dead Redemption 2
Rockstar Games is slow to announce projects, but late last year they finally confirmed the long overdue sequel to Red Dead Redemption. We know very little about the plot of Red Dead Redemption 2. What we do know is that it's gorgeous, it's still in the old west, and it appears to have a focus on multiplayer. That's enough to sell me on it, though hopefully, we'll see more in the weeks and months to come. [Henry Gilbert]
---
Would you like to be part of the Fandom team? Join our Fan Contributor Program and share your voice on Fandom.com!